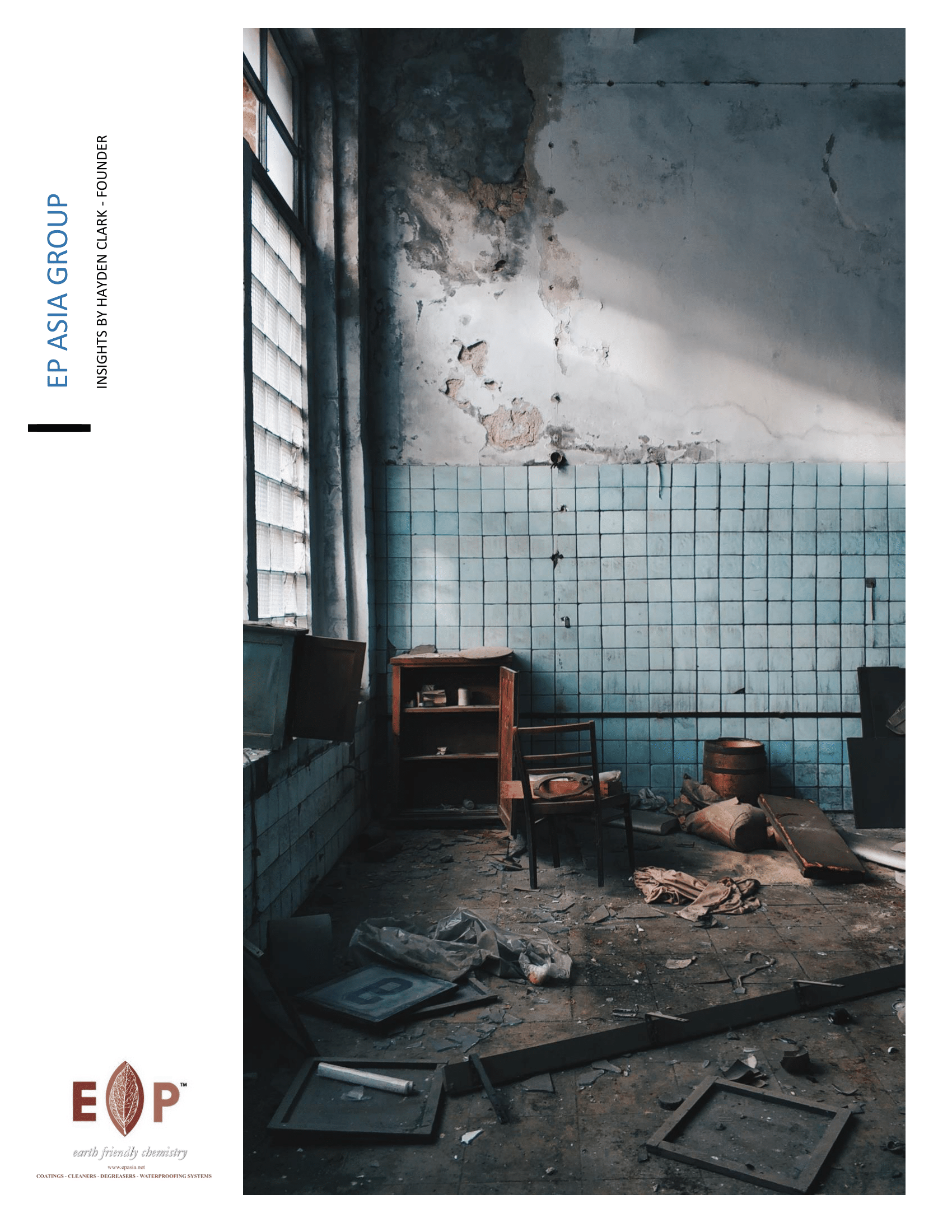 If you have decided to renovate your home or upgrade your tiled areas, here's the best tips to make sure you get a great job done right!
Email EP Asia for more details hi@epasia.net
TIP #1
Your tiling contractor must only use tile adhesive.
TIP #2
Use only tile grouting cement. Do not use OPC (Ordinary Portland Cement)
The Two Best Tips to Install Perfectly Laid Tiles that Last Forever.  
Best tips to make sure you get a great job done right!
First of all, make sure the existing tiles & cement screeding have been hacked away right back to the original concrete. This is your new starting point – basic concrete.
TIP #1: Your tiling contractor MUST ONLY USE TILE ADHESIVE. Think of it like a glue, well it's going to glue those tiles to the floor & walls nice & hard.
TIP #2: Use ONLY Tile Grouting cement. DO NOT USE OPC (Ordinary Portland Cement) mixed with latex. The cement/latex mixture will not last, sometimes less than 6 months & your grout lines are gone! There is a lot of good products available from HomePro Stores across Malaysia. https://www.homepro.com.my/locate-us
To make things easier, below is a comprehensive checklist for your reference: –
Check all the plumbing pipes for defects. This is only applicable from below. Get your plumber to repair them if you notice any cracking, loose pipes, or efflorescence (White Calcium marks) around the pipes.
Get a good product and make sure they follow the instructions, most are two coats, while some like EP Ultra Seal Waterproofing Solution needs only one coat. Some products may need to be protected from damage so ensure no workers enter the area before your new screeding (protection for the waterproofing) has been placed.
Do not forget to waterproof around all your plumbing pipes and even the wall pipes where the shower will be. You may even consider waterproofing 5ft high in the shower stall area.
Use a cement strengthening bonding agent with your sand/cement screed mixture, this will help make it nice and tough for many years. Most hardware stores sell – just ask for SUSU.

Ours is called EP EJEN BOND
Lastly, if you are cleaning the new tiled area with an acidic product to remove the cement marks follow up with an alkali product (EP EcoKleen Cleaning Detergent EP EcoKleen) to neutralise any left-over acid. And use a lot of water to flush everything away.
EP Asia manufactures these products for your tiling job.
EP Tile Cleaner is designed for cement staining removal.
EP EcoKleen is an alkali detergent that neutralises any acidic products. And it can be used to clean your entire home. EP Ejen Bond is designed to increase the strength of cement-based materials. Strong like Bond
Have fun with your home renovation project!
Email us if you need further clarification – hi@epasia.net